The Denver Broncos on Tuesday afternoon unveiled their new "Snowcapped" white alternate helmets, though they won't announce which games they'll be worn until Aug. 17.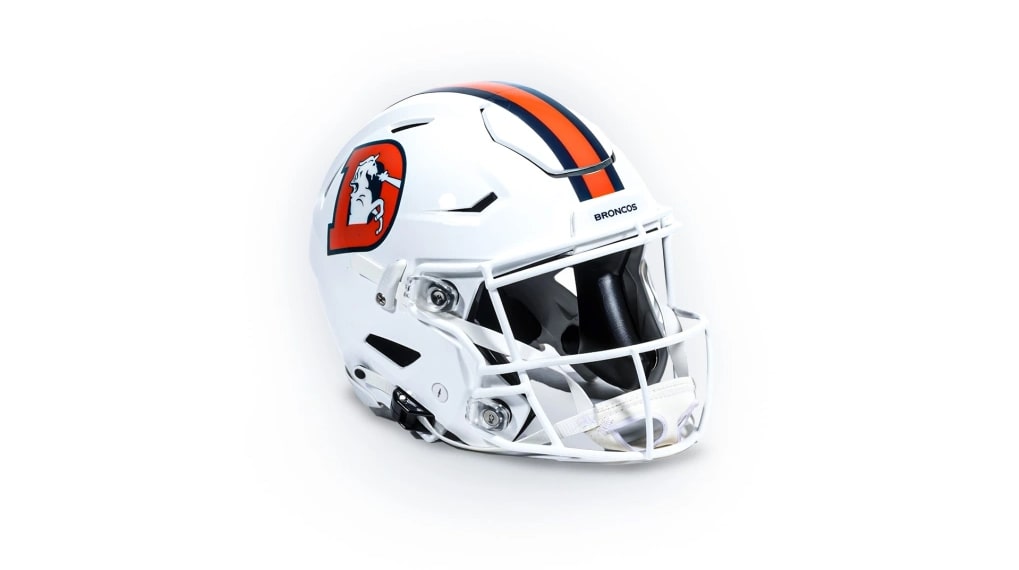 The helmet features Denver's beloved, classic D logo with a rearing Bronco on each side, accompanied by a matching blue-orange-blue triple stripe down the middle of the shell.
The helmets will be worn with Denver's orange Color Rush uniform, which previously swapped the modern decals and stripes on the Broncos' navy blue helmet with their classic stripes and logo.
Denver has worn five different helmets in its history and has changed colors entirely once (moving from brown and yellow to blue and orange in 1962), but this alternate lid is the first all-white helmet worn by the Broncos in team history.
The NFL only allows teams to wear alternate or throwback uniforms up to three times each year, leaving Denver to split their Color Rush and navy blue alternate jerseys among those three games.
New uniforms are usually polarizing, as fans can be very particular about what their team wears during games. Fortunately for Denver, the franchise's fans and various analysts seem to be giving these white helmets extremely high reviews.
In the early days of rugby, because of the rules, players were often injured. They were not a mandatory piece of equipment in college gridiron until 1939 and were not made mandatory in the National Football League until 1943 As a side note. Like the jersey, the helmet becomes a team's logo, prompting team spirit to be passed down from generation to generation.